Pretoria / Tshwane Exhibition Venues, South Africa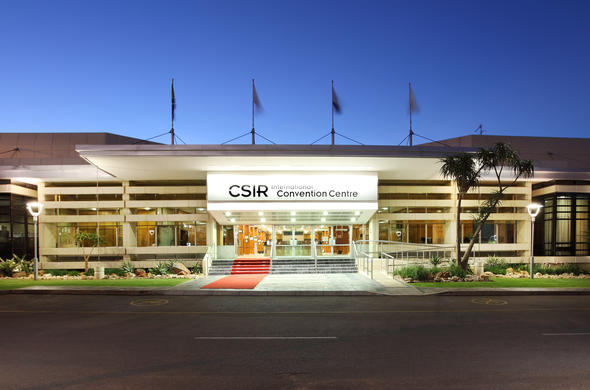 Pretoria is a progressive Capitol city, where history meets the 21st century. It's a popular tourist destination and also the gateway to African and international markets. Pretoria / Tshwane exhibition venues elegantly meet the demand for high-tech facilities, versatile spaces and exceptional service.
Tshwane is the
administrative seat of government
and the diplomatic centre for foreign representation. This dignified metropolis combines culture, the arts, sport, recreation and entertainment with science, technology, research, education and industry. Pretoria / Tshwane exhibition venues cater for all types of events with ease.Whether it is a niche market trade show or a high profile art exhibit you are planning, there are
various types of venues
for exhibitions. Pretoria central is an appealing tree lined area with lush parks and 'old meets new' architecture where several venues from 5 star establishments to large multi-purpose centres are located.
Pretoria East is vibrant and leafy with high profile education and research centres and great highway access. Closer to the airport and Johannesburg there is Centurion, with its
lakefront and business focus
, and busy Midrand - both areas have a variety of Pretoria / Tshwane exhibition venues.
Above: The Tshwane Event Centre
Around Pretoria and Centurion are areas of great natural beauty where luxury game lodges and country lodges have been established. These provide excellent
country venues and scenic surroundings
. Numerous arterial highways meet in the Gauteng province which is advantageous for access to Tshwane venues.