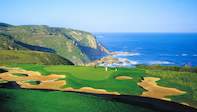 Whether you are taking the opportunity to unwind after your meeting or conference, or you are looking for corporate group travel ideas... perhaps an incentive travel bonus for your highest performers... here are some selected holiday destination ideas and activities to start with.
The objectives of your business and the people you wish to target will have to be taken into consideration. See Incentive Travel Ideas
Group Incentives
When group incentive travellers are removed from their daily work environment to exotic or unusual destinations, a great opportunity arises for breaking down barriers and building relationships, especially when senior staff take part.
So whether colleagues in the incentive travel group are viewing game on a guided bush walk or horseback riding through the Cape Winelands, a sense of team spirit is bound to emerge because of the shared experiences.
Inter-personal connections within the group of incentive travellers can be enhanced when comfort zones are re-defined in a stimulating or relaxed setting. Handled thoughtfully, some business related activities like team building, light training product launches threaded in to the fun, can also go down well with group incentive winners.
Of course, many stories and some excitement will return to the workplace with the incentive participants and create motivation for other staff to take part in future group incentive travel.
Individual Incentives
This is a definitive reward for recognition of top achievement. Individual incentive travel allows for far more personal choice and selection with regard to destinations, dates and activities.
Individual incentive travellers can enjoy the time away with a partner and make the most of it. A general survey on interests of the individual incentive participants should be taken in order to offer the most exciting and suitable arrangements.
Incentive Destinations in South Africa and Beyond
Siyabona Conferencing and Incentive Travel has all the knowledge and experience to put together a range of group travel incentive options with interesting and flexible individual incentive itineraries, anywhere in southern and east Africa.
With offices located in Johannesburg and Cape Town, Siyabona can co-ordinate everything around your company brief on incentive travel. Siyabona Conferencing and Incentive Travel can offer a vast array of possibilities to explore Incentive Travel within South Africa and also in the Indian Ocean Islands.
There are many wonderful venues to accommodate group incentive travellers and individual incentive travellers. The size of the group will determine if a city venue would be most suitable depending on the requirement for activities and also accessibility for the incentive travellers.
Siyabona can Incentivise:
A wide variety of city and country destinations in South Africa
Every kind of lodge and African safari
Classic train travel through Southern Africa
Adventures north to; Tanzania, Kenya, Malawi and Uganda
If you want to be spoilt for choice there is also: Mozambique, Zambia, Zimbabwe, Namibia and Botswana.
Corporate leisure and incentive travel ideas are always welcome when you have to make a quick business decision about where to go on holiday in South Africa, Mozambique or Botswana...
more