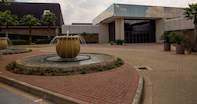 The Johannesburg Expo Centre is an iconic venue nestled in the heart of Johannesburg. It's Johannesburg's premier venue for big events, bringing guests from around the world to Johannesburg.
Lodging: There are many luxury hotels and guest houses nearby
Location: Central to Johannesburg, Sandton and Pretoria
What To Do: Product Launches, Corporate Function, Trade Shows, Exhibitions, Conference venue, Life Style Festival, Digital Event Studio
Johannesburg Expo Centre provides the perfect venues for any occasion, from intimate gatherings to large conferences and events. No matter how big or small your event is, you can be assured of uncompromising service.
This popular conference venue in Johannesburg is flexible, the service is five-star and personalised, here anything can be arranged and brought in, with an experienced team that is always at hand.
With the largest dedicated exhibition facilities in Africa, the Expo Centre can offer over 42 000 square meters of covered space, and an extra 80 000 square meters of outdoor, multi-purpose space.
Conference Venues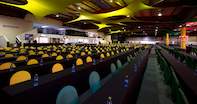 The large-format exhibition halls are ideal for B2B and B2C trade shows and exhibitions. Johannesburg Expo Centre also has perfectly placed in and outdoor venues for intimate and mass gatherings, from a morning tea to an outdoor concert in the Main Arena. A hybrid platform is also available ideally designed for business events, conferences, and live entertainment. Below is a list of venues available at Johannesburg Expo Centre:
Bateleur
Black Eagle
Esplanade
Hall 5
Hall 6
Hall 7
Hall 8
Hall 9
Hall 10
IBC
The Lake
Link 5 + 6
Link 8 + 9
Main Arena
MAN Building
Services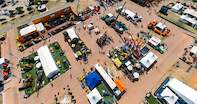 Johannesburg Expo Centre provides a first-class service to clients, enabling them to focus on their business and with a comprehensive portfolio of services via on-site subcontractors.
Catering
Cleaning
Security
Audio Visual
Transport
Electrical
Drayage
Event Compliance
Medical
Decore & Draping
Furniture Hire
EnquireBook your next conference or Exhibition at Johannesburg Expo Centre.