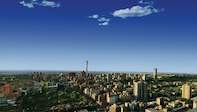 Johannesburg Conference Guide. 'The City of Gold' provides some of the finest venues in Africa which are comparable to the best in the world. There are more than 120 Johannesburg conference venues, including 4 top centres able to hold over 5 000 delegates.
Conference organisers will find that sought-after venues are situated close to the national road transport systems and airport hubs. Most Johannesburg conference venues are convenient to
OR Tambo International Airport
in the east, Lanseria Airport in the west or Grand Central Airport in the north.Greater Johannesburg is
home to many businesses
that demonstrate a high degree of expertise and focus which in turn creates a demand for top quality meeting facilities. Stylish Johannesburg conference venues meet this challenge and then some with state-of-the-art technology in place.Multi-purpose
Johannesburg conference venues
can be found in various areas near the City of Gold including OR Tambo Airport, Rosebank, Melrose, Northcliff, Fourways, Westcliff, Braamfontein, Ormonde (Gold Reef), Vaal River, Magaliesberg and Muldersdrift.Conference organisers can source venues in major convention and exhibition centres, conference centres, lodges and country manors.
Why Host a Conference in Johannesburg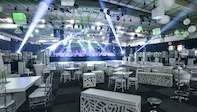 One of the most strategic cities on the continent and the financial capital of South Africa, Johannesburg, is where the corporate headquarters for around
75% of companies is located
. It's a vibrant centre with a world class infrastructure. Other highlights include:
City Deep Freight Terminal
The City Deep freight terminal - classified as one of the larger inland ports in the world, handles 30% of South Africa's exports.
The JSE
The Johannesburg Securities Exchange is the 16th biggest stock exchange in the world.
Top Industries
Finance, Business Services, Logistics, Communications, Mining, Technology, Science, Medicine, Tertiary Education, Manufacturing, Food Processing and many new niche markets on the rise.
Youthful Residents
Of Johannesburg's 3.2 million residents, 42 % of the population are under the age of 24 and 49 % under the age of 34.
Medical Care
The city's medical facilities and services are first-world and sophisticated.
Cradle of Humankind
This is one of numerous visitor attractions in the area. The Cradle of Humankind is a UNESCO World Heritage site (there are 7 in the country). The region of Sterkfontein, Swartkrans, Kromdraai and environs has an incredible concentration of hominid fossils, one of the world's richest, giving evidence of human evolution over the last 3.5-million years.
Environment
Although Greater Johannesburg is highly urbanised and industrialised, it contains wetlands of international importance, parks and an incredible 6 million trees.
Climate
The temperate climate is not humid, or too hot to bear, and many days are sunny with blue skies.
Johannesburg Conference Guide