Business Meeting Venues In Durban And Umhlanga Rocks, South Africa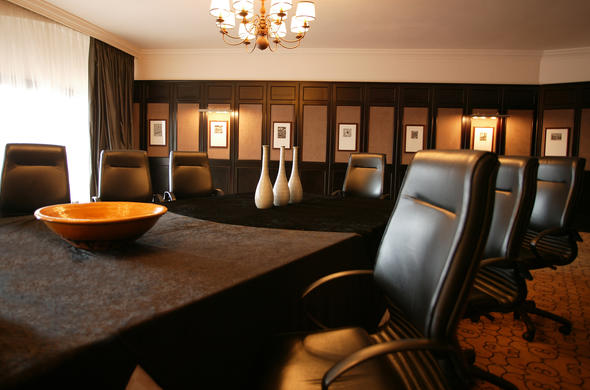 Sunny Durban offers both formal and relaxed settings, a friendly atmosphere and diverse attractions to keep everyone stimulated. Business and seminar meeting venues in Durban and Umhlanga Rocks can cater for both large and small functions with ease.
Durban is popular year round because of its great climate and facilities - it is also a short
connecting flight from Johannesburg
(1 hour) and other major centres in South Africa. The location of the sophisticated King Shaka International Airport allows for quick highway access to Umhlanga Rocks and Durban city.The Durban harbour is Africa's busiest and supports a myriad of industries - the city is also well connected by road and rail links. Greater Durban enjoys a spacious setting and a magnificent coastline. Business meeting and
seminar venues in Durban and Umhlanga Rocks
can be found right on the extensive beachfront, in the city or in the lush suburbs.Durban is a
leading tourist destination
and well positioned in the national and international market place to host a wide variety of business functions. Many venues can provide a complete package which includes accommodation.
The right venue
Finding the best venue for your company requirements is all important. High income earners and executives will need a luxury venue and there are plenty in this region.
Umhlanga Rocks seminar venues
are especially upmarket and situated in sought after areas and at nearby golf estates.Entrepreneur Magazine's Recessionary Growth Seminar in November 2010 was held at the Protea Umhlanga Ridge. Apart from a full list of business and seminar meeting venues in Durban and Umhlanga Rocks, there is a diverse
selection of alternative options
over a wide area.Excellent high-rise and classic hotels in Durban provide top facilities for all kinds of business functions. They offer comprehensive packages to suit a variety of corporate needs, whether it's a great training venue near transport, food outlets and parking or a
5-star executive boardroom
with cutting edge audio / visual equipment.The 5-star Royal Hotel in the city is on of the sites for seminars and screenings during the Durban International Film Festival which is an annual event held in July.
Venue ideas
Business meeting venues in Durban or Umhlanga Rocks seminar venues vary considerably. Much will depend on the
number of people attending
, the aim of the meeting and the preferred setting. Ample parking facilities are important in both areas.
Durban City Conference Venues
A few conference venues in the Durban city centre provide
shuttle transport for delegates
to the beachfront and attractions like The Gateway Theatre in Umhlanga.
Quarters Florida Road
The Royal
Durban Beach Conference Venues
Durban in Mpumalanga, South Africa, also offers beach conference venues.
They are located
at the Golden Mile
or in Durban North and South Beach.
Choose one of the following great venues:
Southern Sun Elangeni
Southern Sun North Beach
The Balmoral
The Beach Conference Venue
The Edward
Tropicana
Umhlanga Rocks Beachfront Conference Venues
The
Promenade in Umhlanga Rocks
is the most sought after destination for a beachfront seminar with amazing Indian Ocean views. Umhlanga is only a 10 minutes drive north of the Durban city centre.
Protea Umhlanga
The Beverly Hills
Resort Venues
These properties usually offer great business meeting venues in Durban as well as many recreational activities - well suited to spousal packages or pre and
post travel packages
, but probably not suitable for serious meetings. Good rates are usually available in the low or shoulder season periods. There are excellent resort type venues in
Umhlanga Rocks
and further afield in the
Drakensberg Mountains
.
Golf Estates
These beautiful venues tend to attract business executives who require
excellent services and facilities
, golf enthusiasts and those looking for a good all-round classy setting. Golf estates usually have a variety of recreational activities and a spa. There are at least 6 estates around Durban and Umhlanga alone.
Suburban Conference Centre
Often located in scenic settings or near local attractions, these venues generally have
convenient parking at no cost
on the premises and work well if delegates are driving to their business meeting venue in Durban. Popular areas include Glenwood, Durban North, Berea, Morningside, Westville, Kloof and Hillcrest.
City Conference Centre / Convention Centre
These centres offer fewer distractions and work well when delegates need access to conferencing facilities and services (audio & visual, secretarial, internet).
Moses Mabhida stadium
and the Durban Exhibition Centre offer flexible facilities.Durban has
one of the most advanced
convention centres in the world - the ICC. A convention centre is especially suited to really big business meetings where delegates stay at a variety of hotels in the vicinity.