Product Launch Venues In Durban, South Africa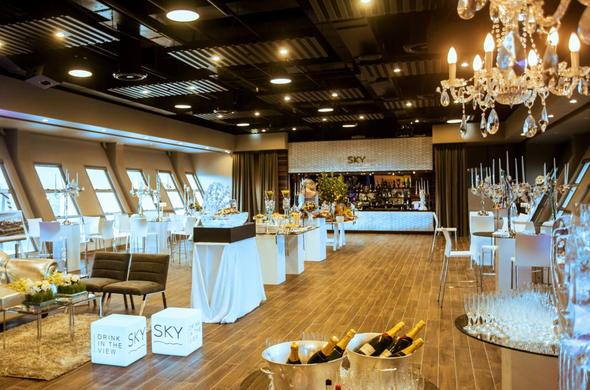 Product launch venues in Pietermaritzburg, Durban and Umhlanga Rocks are found in various settings and to select the appropriate venue, organisers will need to assess their target market, parking facilities, audio / visual requirements and if accommodation is required on-site or nearby.
Year round, Durban is the place to be for exceptional weather, atmosphere and magnificent seascapes - a leading destination for any event! This sunny port city has an extensive coastline and is renowned for its hotels, all facing the brilliant blue Indian Ocean and providing simply spectacular views from a
variety of product launch venues
. Choice hotels in Durban City occupy a small area in the commercial heart which is about 15 minutes drive from the beachfront. The Golden Mile is a sought after area for product launch venues in Durban. This stretch of beachfront has a casino, hotel and entertainment complex on one end and the
fabulous uShaka Marine World
on the other. In between there are top hotels, restaurants, pubs and clubs, visitor attractions and wide sandy beaches. Close to the beach are the Durban Exhibition Centre, the state-of-the-art ICC
(Durban International Convention Centre)
, and the iconic Moses Mabhida Stadium for a further venue options. Greater Durban consists of spacious suburbs extending back inland and along the coast. These areas are served by excellent hotels, boutique hotels, guest houses, country lodges / spas and conference centres for a variety of product launch venues in Durban.The most popular suburbs include Glenwood in the inner-city; Berea and Morningside on the ridge for
historic and contemporary venues
; Westville, which has a strong academic and business focus; scenic Kloof and Hillcrest, for access to manufacturers in this area; the south coast for access to industries in this area; Durban North which is halfway between Durban and Umhlanga on the north coast.
Recent Product Launches in Durban
The Royal Hotel - In June 2010, The Royal Hotel in Durban city hosted the official launch of an online tourism portal for late bookings (domestic and international tourists)
Moses Mabhida Stadium - The 2011 Medshield Medical Scheme Product Launch was held in October 2010 at the Moses Mabhida Stadium
Umhlanga Rocks product launch venues
These are located along the main promenade and beach as well as in the growing, upmarket business district on the ridge - a short drive back from the sea.
Umhlanga is located north of Durban
city (15 minutes drive) and accessed by a major arterial highway. King Shaka International Airport is about 10 minutes drive from Umhlanga and 15 - 20 minutes from Durban city.
The Coolie Odyssey (a commemorative, special event stage production) was launched at the
iZulu Theatre in October 2010
at Sibaya Casino Complex - a popular Umhlanga Rocks product launch venue.