Seminar Venues In Knysna and George, Garden Route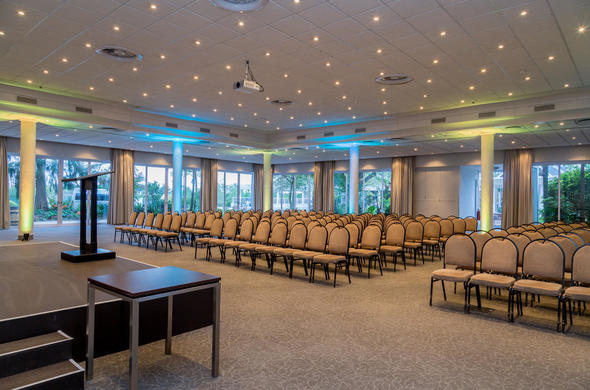 The Garden Route is a natural wonderland located just a few hours' drive from Cape Town. It is arguably the most pleasant self-drive route in South Africa, showcasing a wide variety of lush vegetation and a plethora of colourful birdlife.
There are excellent
seminar venues in Knysna and George
, two of the Garden Route's most popular stopover points. Organisations planning corporate seminars, training workshops or team building breakaways will be stretched to find a more charming location. It is the ideal place to escape unnecessary distractions and focus on the topics at hand.
Seminar venue selection tips
Staff training and development is
key to the continued success
of any organisation. A well-planned and executed seminar will familiarise and further equip participants in performing their work. By ensuring that a seminar or workshop takes place in a relatively informal environment compared to the office, staff will feel much more inclined to actively engage with the subject matter.
Seminar venues in Knysna and George provide are away from the hustle and bustle of the cities. These quaint towns offer a
high standard of hospitality
and excellent service to business travellers.
Simola Conference Venue in Knysna
Knysna Log-Inn in Knysna
Fancourt Conference Venue in George
These conference venues in George and Knysna provide enough space and accommodation to meet the requirements of larger seminars that span over several days. With
more service staff
on hand, a hotel conference venue will be able to attend to any requirements efficiently.
Seminar venues in Knysna and George offer:
A selection of conference rooms
Several seating options
Catering and service options
Audiovisual equipment
Business communication facilities
On-site accommodation
The most effective seminars and workshops take staff out of the workplace and into an environment that is conducive to learning>. There's nowhere quite like
the Garden Route
in terms of peace and tranquillity, providing an excellent contrast to the busy office setting. Attend to business during the day and set aside some down time to explore this wondrous Garden of Eden.