Why Choose a Port Elizabeth Conference Venue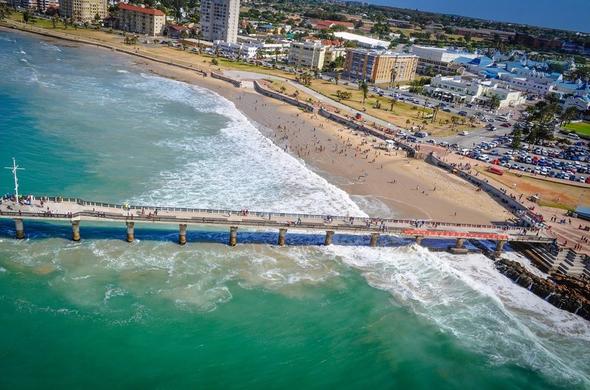 Port Elizabeth is a thriving city located at the end of the picturesque Garden Route. It has been affectionately nicknamed 'The Friendly City' owing to its warm hospitality and welcoming residents.
Showcasing good infrastructure and a high standard of service, it's no wonder that it is one of South Africa's top corporate event destinations. As
a conference organiser
in Port Elizabeth you will come to discover this city's unique appeal.
Industries in the Port Elizabeth area
Automobile assembly and components
Trade/Shipping
Tourism
Agriculture/Farming
Fishing
Electrical engineering
Chemicals
Manufacturing
Renewable Energy
Port Elizabeth's booming automotive industry
Port Elizabeth is home to the most automobile assembly plants in South Africa. The success of this industry has seen the rise of many more
automotive component suppliers
, making the city a hub of activity and a crucial role player in the South African economy.An
automobile conference in Port Elizabeth
would certainly be fitting in these surroundings, where well-known, established names like General Motors, Volkswagen and Ford are based.Business travellers to this city will also be pleased to know that it is recognized for its
short travelling distances
. The Port Elizabeth airport has been dubbed the 'Ten Minute Airport' because it is reputed to be less than a ten minute drive from all key areas, including most Port Elizabeth conference venues.
A centre for trade and export
Situated along the breathtaking Algoa Bay, this city is one of South Africa's major seaports, making an export and trade conference in Port Elizabeth very convenient.Not surprisingly,
one of the largest export markets
is to be found in the automotive sector. Port Elizabeth and surrounding areas have already taken advantage of significant export markets to the US, Germany and Japan.A second seaport is under construction at nearby Coega. This
innovative international harbour
will support additional trade and export possibilities. Other industry developments in this region include a Combined Cycle Gas Turbine Power Station and an oil refinery.
Tourism and leisure
Port Elizabeth was
one of the main cities
to host the esteemed 2010 FIFA World Cup. This event undoubtedly added further impetus to the city's already burgeoning tourism industry. Defined by its temperate climate, white sandy beaches and an abundance of nature reserves it's plain to see why so many visitors return year after year.When it comes to hospitality, you really are
spoilt for choice
. Business travellers participating in a meeting or seminar will find various Port Elizabeth conference venues and places to stay or things to do during some down time. They can enjoy anything from bird watching, hiking,
surfing and scuba diving
to some much deserved wining and dining - this city is well-equipped to entertain.