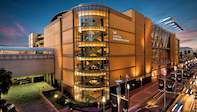 From meeting rooms to board rooms, and from conference venues to exhibition halls, these Sandton conference centres will meet any business requirement or budget.
Sandton Convention Centre is the premier Conference, Exhibition and Events destination in Africa boasting multi-use event spaces in the heart of Sandton. If you're planning a business event in Johannesburg, look no further than the Sandton Convention Centre. From intimate meetings and workshops to large scale conferences and exhibitions, you'll find everything you need under one roof. The sky is the limit! Sandton Convention Centre has 22 000 m² of flexible event space.
From 10 seater meeting rooms, to the Grand Pavilion which can host 4500 cocktail guests, there is ample venues spread over 4 levels with plenty of secure parking. The Sandton Convention Centre is in strict compliance with all government regulations to ensure a safe environment for all visitors, delegates and exhibitors.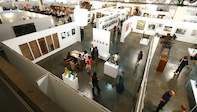 Located 10km from Sandton, Focus Rooms provides digital or hybrid and in-person spaces for conferences, events, banquets, launches and training. Connect in a safe space with cutting-edge technology and expert event organisers.
Focus Rooms can accommodate up to 1000 people and provides live instrumental music to welcome your delegates, freshly made brain juice smoothies and 5-minute hand and neck massage stations to ensure your delegates are relaxed and alert. There are 18 unique spaces with plenty of natural light plus ample secure open-air parking.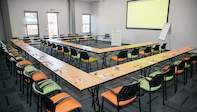 Enquire Let's make plans to host your next conference, convention, expo or exhibition in style at a Sandton conference centre.
We can also arrange all transport, accommodation and pre and post-conference travel.
Call +27 21 424 1037