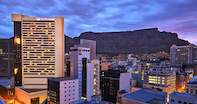 With 9 different sized conference and function venues at this Cape Town conference venue, you can allow for break-away meetings and media briefing rooms.
Lodging: 368 comfortable, fully air-conditioned bedrooms
Location: This conference venue is located in the centre of Cape Town
What to do: Gala events, business conferences, seminars, group incentive meetings, product launches
Conferences at Cape Sun
Cape Sun offers modern, fully catered and serviced venues for conferences, conventions and gala events that you can use to make a conference or event a success. This venue is located in an excellent location for transportation, shopping and entertainment. This Cape Town venue provides clients with excellent service before during and after the event has taken place.
Whether you're planning a small conference or a large corporate celebration, Cape Sun is the ideal conference venue. Conference packages are available with options to suit any size of group and any special requirements. From breakfast meetings to dinner functions with entertainment, we have solutions for you.
Standard with a day conference package includes, a screen, flip chart, conference stationery, white-board, lectern, projector and PA system, additional services and facilities can be arranged on your behalf, upon request.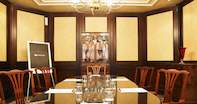 Cape Sun Conference Venues
The following conference, meeting and event rooms are available at Cape Sun with max number of delegates per room.
Constantia - 100
Franschhoek - 10
Paar - 60
Stellenbosch - 100
Stellenbosch & Constantia - 200
Vill - 120
VOC Centre - 650
VOC North - 325
VOC South - 325