Cape Town Exhibition Venues, South Africa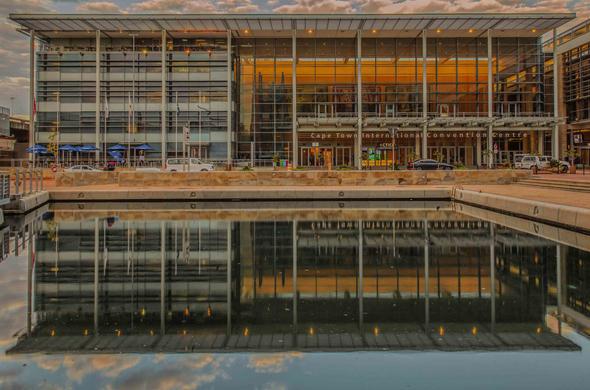 Holding your trade show at a Cape Town exhibition venue will certainly draw people from far and wide. Top attractions include a first class infrastructure, outstanding scenery and a thriving business / leisure tourism industry.
There is a an array of
Cape Town exhibition venues
around the city centre.
Cape Town International Convention Centre
is the place to be if you need 10 000 square metres of floor space and lots of room for visitors.Are you in need of a chic venue for displaying beautiful art? Then the
Townhouse Conference Centre
in the re-developing southern precinct of Cape Town is the right choice. It is a trendy venue with a capacity for about 120 visitors.Attendees and participants are more likely to enjoy the event for longer if there is
good food and drink
available either all day or at regular intervals. Also, if their accommodation is located at the venue or nearby, visitors will be inclined to attend the show more than once and organisers will not have far to go after a long day.Exhibition
venues for large volumes of people
must have excellent technical and electrical aspects to cope with electronic transactions, work stations and highlights like a brightly lit stage or a comprehensive sound system. Smaller venues lend themselves to one overall or unique theme and often require great lighting to accentuate displays.Large Cape Town
exhibition venues are in big demand
and events to be held there are usually planned years in advance. Examples of Cape Town trade shows in 2010 include: Health & Fitness Expo; 17th Africa Oil Week 2010; World of Dogs and Cats and Pet Expo and The MEN Show.If you are an
exhibition organiser in Cape Town
, you should take the opportunity to arrange pre or post
conference travel packages
or an accompanying spousa program for partners of attendees, who will not easily pass up an opportunity to explore one of the world's favourite destinations!Our experienced conference consultants can assist you as an exhibition organiser to source the best options for your event according to your specific requirements. Various factors you will need to be consider during the process are:
Indoor and / or outdoor needs
Trade show theme
Target market
Venue capacity and floor space / outdoor space
Venue facilities and layout
Venue access (suppliers, organisers and the public)
Accommodation available on site or nearby
Public transport and parking
Catering and security
Breakaway rooms, demonstration areas and storage facilities
Technical requirements (audio / visual, internet, electronic)