Corporate Banquets and Gala Functions in Cape Town, South Africa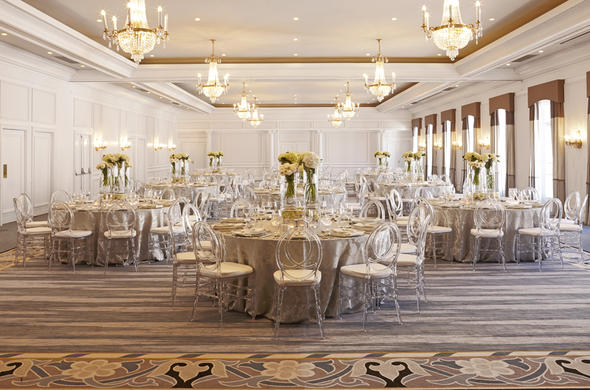 Consistency in event management is important from one year to the next for building strong relationships with sponsors and advertisers.
There are many
Cape Town gala function venues
to choose from. Care and consideration is required with regard to selecting the appropriate venue. These important functions involve inviting people from across a broad spectrum.The attendees could be corporate clients, members of the public, members of
particular groups or professions
, students, academics, celebrities, government officials, sports people, charity supporters and more.
Where to Host Your Next Corporate Banquet?
Corporate Banquets are held to
honour a person or occasion
. They are also held to celebrate achievement in the market place, a successful product launch or to encourage investment. These events tend to be business orientated.
These suggested venues either have splendid views of the ocean and the city, views across the Waterfront, or are just so classy - you cannot fail to impress your guests.
Lagoon Beach Hotel - Milnerton
Dolphin Beach Hotel - Blouberg
The Bay Hotel - Camps Bay
Cellars Hohenort Hotel - Constantia
Stillness Manor - Steenberg
Cape Towns Best Gala Function Venues
Gala Functions celebrate achievement by individuals or groups (like the 2010 Women in Science Awards); social events (like weddings and charity dinners); the
opening or launch of something
(like an annual conference, new hotel or festival); students at the completion of studies (Matric, University & College graduates and Debutantes). These events are
really glamorous parties
with dance floors and quality entertainment provided.With the attention to detail required to pull off a
memorable gala event
, these selected venues in Cape Town, South Africa, are at the top of their league when it comes to menu design, room layout, decoration, service, presentation and technical equipment.
Mount Nelson
The Westin Grand
The Table Bay Hotel in the Waterfront
The Bay Hotel in Camps Bay
Other Ideas For Cape Town Gala Function Venues
On top of Table Mountain
Cruising in Cape waters from various harbours around the peninsula
Beautiful venues surrounded by lush forests or gardens
Elegant wine estates
Beachfront hotels
High tech venues in the city centre
Hotel rooftops surrounded by Cape Town's night lights
In the Two Oceans Aquarium
In an historic building
Wedding Reception Venues around Cape Town
The Bride and Groom are spoilt for choice when it comes to Cape Town gala function venues - the city and surroundings are just perfect for
every kind of wedding fantasy
. The bridal couple can choose a variety of settings and have the ceremony in 'that quaint stone church' and the reception picnic on a beach, or go for one complete wedding venue with all the glamorous trimmings.
Honeymoon hideaways
are just as varied with the biggest decision being whether to stay on at the hotel after the reception or slip away to yet another gorgeous location!Event
planning for these occasions
will need to be tailored to the specific needs of the host and the types of people attending. As the corporate banquet and gala function organiser, you will need to take into account numerous crucial factors as part of its comprehensive event management plan. For the selection of appropriate Cape Town gala function venues factors include:
Available budget and number attending
Time of year and season
Security requirements
Décor and themes
Access to the venue and parking allocations
Food and Beverage details - e.g. dietary requirements; cash bar
Audio & Visual requirements - microphones; screens; sound systems
Entertainment preferred - DJ; comedian; musicians; magician; speakers
Accessories needed - dance floor area; podium; stage