The African Mining Indaba In Cape Town, South Africa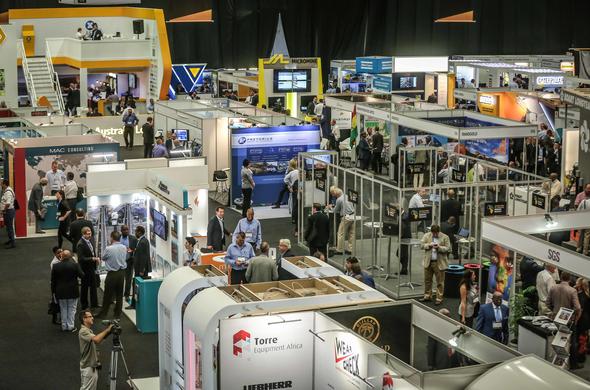 For the past 17 years, the Investing in African Mining Indaba has been held annually at the Cape Town International Convention Centre in Cape Town, South Africa.
Where the World Connects with African Mining
Organised by
Mining Indaba LLC
, this important Cape Town conference is at the forefront of investing in African mining. Mining Indaba has raised billions of dollars and introduced the international investment community to mining interests throughout Africa.A powerful group of
international industry professionals
make Cape Town the preferred destination to conduct important business and make the vital relationships that sustain their mining investment interests.
As the world's largest gathering of the most influential stakeholders -
financiers, investors, mining professionals
, in African mining, more than 3000 of the most internationally-diversified and influential audience visits the Investing in African Mining Indaba in Cape Town.
Representatives from over 180 countries include:
Decision-makers with vested
interests in African mining
exploration include individuals representing more than 500 international companies and approximately 40 government and quasi-government delegations.
More than 40 African government delegations including: national mining ministers, government leaders and regulators, and more
Mining exploration and services companies representing one Trillion USD in market cap value include: mining houses (senior and junior), mining software & technology, heavy equipment & machinery manufacturers, professional services, and more
Investors and financiers from across the globe include: multi-national institutional investment firms, individual investors, hedge and sovereign fund managers, merchant banks, stock exchanges and commodities exchanges, mining investment analysts, etc.
Cape Town - the Preferred Conference Venue
Global professionals including key mining analysts, fund managers, investment specialists and governments clearly define the African Mining Indaba in Cape Town as their preferred venue for obtaining the most current
economic and mining developments
from the world's leading experts on African mining. In 2010, sponsoring companies represented an estimated collective market value of $4 trillion.
Mining Indaba LLC, 1801 Park 270 Drive, Ste. 550 St. Louis, MO 63146, USA