Why Host A Conference in Stellenbosch, Cape Winelands,near Cape Town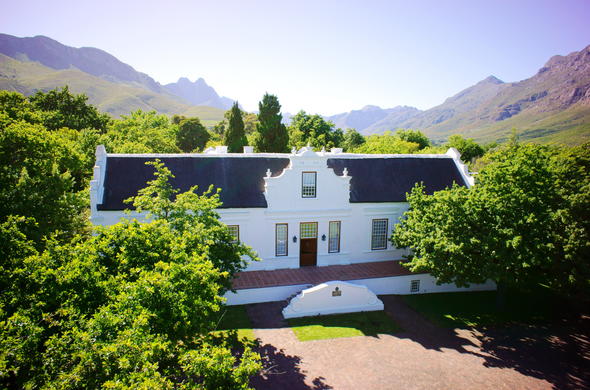 Holding a conference in Stellenbosch, Cape Winelands, is a smart choice for atmosphere, proximity to Cape Town and of course exposure to the wine, food and cultural delights of this attractive area.
This all-round destination has something for everyone and caters for business and leisure industries across the spectrum. It's one of the
oldest towns in South Africa
, a leading academic centre and very central to other Cape Winelands towns, the seaside and much more.
Stellenbosch is situated between the N2 and N1 highways and can be reached in 30 minutes by car. Conference organisers will find a host of conference venues to choose from in a town where
wine, art, music
and theatre are interwoven for a wonderful experience.This scenic valley offers a range of accommodation and restaurants suits all pockets. A
conference in Stellenbosch
could be as straightforward or action packed as you like. Add-on activities could include wine routing, outdoor adventures and historic walks, rounds of golf and wellness breaks. Conference organisers can structure packages to suit company requirements and provide a balanced programme which encompasses the best of this popular destination.
Industries in the Sellenbosch area
Wine, brandy, cheese, olives, agriculture
Leisure & tourism
Light and high-technology industries
Tertiary education & sport (colleges, university, etc.)
Leisure, tourism and local produce
Apart from
5 different wine routes
, a brandy route, cheese route and unofficial olive route, Stellenbosch is a centre for agriculture and the corporate HQ for both local and international companies. Delegates attending a conference in Stellenbosch, Cape Winelands, can stroll around the historic and leafy town centre, enjoy the many restaurants, bars, cafes and theatres as well as art galleries and savour the vibrant atmosphere.In the surroundings, delegates can
relish the beautiful scenery
, get active in the outdoors and enjoy all the great facilities offered at many wine estates. Just beyond there is the coast and other superb wineland towns, each with their own character and range of attractions.
Education, sport, technology and research
Stellenbosch is a top destination for major sporting events including gymnastics, athletics and golf. In Stellenbosch, technology and research has also found a home with a number of specialised technology companies and
high profile institutions include Elsenberg
(agricultural) and the CSIR (industrial and scientific).The Stellenbosch University is a leading institution and an historic landmark, attracting students and academics from far and wide. An example of a conference in Stellenbosch is the 3rd bi-annual
international conference on "Postgraduate Supervision
: Promoting a culture of postgraduate scholarship", 18 - 21 April 2011.