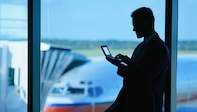 If you are one of those people to whom mobile and internet connectivity matters� this article will help you understand the need for you to ensure that you as a business traveller, or conference organizer makes it your mission to check the comm. status at your destination.
Before You Leave Home Before you take your business trip, check your mobile phone plan and the possible cost of internet connections at your hotel. You don't want to be hit with that mobile phone bill from hell.
Figuring out how to stay connected is now part of the travel process. Making sure international roaming is connected, or getting another mobile SIM card as one lands is routinely factored in.
Checking that the hotel room has an internet point, or that the hotel has a business centre with internet, will sway your choice of hotel. Travelers view connectivity as a right, not an amenity.
The Demand to Stay Connected
Whether travelling on business or leisure, surveys show that more and more, people want to stay connected for social and business reasons. Staying connected offers travelers the comfort of staying in touch. People used to go on holiday to get away. Now they're demanding to be connected.
Wi-fi in the airport, wi-fi in the hotel reception, internet connection in the hotel room, wi-fi connection at the beach swimming pool restaurant and bar... More and more people are updating their social media sites while on vacation.
Connectivity Means Peace of Mind
This has proven to be a boon for the business traveller. Connectivity means more than just checking e-mail. Connectivity means peace of mind. It means access to ones own computer remotely, or one's own documents stored on The Cloud.
Nothing can be more frustrating than not being able to get that one vital document, have that one important conversation, receive that one critical e-mail that literally makes the difference between life and death, in cutting some deal.
A look at Google Maps with the plethora of photos taken and uploaded from cities and nature parks is testimony to the fact that people intend to stay connected while on vacation via Internet, mobile phone, social media, and other channels.
From Private Pass-time to Work Strategy
That private and personal activity has spilled into the work arena: A private pass-time has evolved into a work strategy. Your architect on site can relay images of work in progress, and discuss the project without having to go back to the office. Your banker can share a spread-sheet with you, and you can share your PowerPoint presentation with an investor.
Avoid the Tears
Life is wonderful and the technology works great. The technology that tracks your air-time usage and prepares your monthly bill is equally impressive. As are the amounts you may get billed if you do't check your roaming service contract.
Any business travel manager knows that travel expenditure is your company's largest controllable expense. There is an art to balancing necessity with expense in effective corporate travel planning....
more