Franschhoek Seminar And Business Meeting Venues, Cape Winelands, South Africa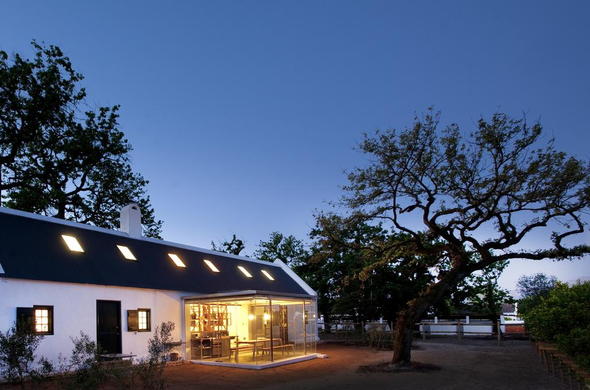 This scenic Cape Winelands valley is a place for all seasons and suitable for a range of budgets. Franschhoek seminar venues provide a welcome change from the city which is only an hour away.
Franschhoek Seminar Venues
A seminar organiser can fulfil all your seminar needs and co-ordinate the arrangements on your behalf. A key factor for a successful business seminar is
selecting the correct venue
. We will ascertain exactly what you need and match it to various Franschhoek seminar venues which include wine and golf estates, hotels, country inns, historic buildings and individual function rooms.Understanding what your company is about and the objectives of your business seminar are important. A conference organiser needs to know
who the seminar is aimed at
and how best to attract participants. Franschhoek is known for its superb accommodation, wine estates and fabulous food. It has friendly, culturally diverse residents and magical scenery which creates a great setting for all kinds of functions.High income earners and executives will need to be lured with a 5-star Franschhoek seminar venue. There are plenty to choose from in the valley and nearby. Interesting options can be added such as exclusive stay-over packages;
gourmet meals in award winning restaurants
; wine tasting sessions and activities such as golf.For those at the start of their career, attending your business seminar must be seen as an
investment in skills for the future
- they will most certainly need to know that the seminar is good value for money. Excellent course content can only be enhanced by using an attractive well-lit and ventilated venue which meets the needs of the participants.As a seminar organiser, you need take into account various factors when choosing
a Franschhoek seminar venue
. Will participants be arriving by car (parking) or is transport needed, and what sort of catering do you require? Providing a great meal is a good incentive and much appreciated by participants travelling back to the city and surrounds after the seminar. Dietary requirements will need to be canvassed in advance.If a meal is not included in the seminar, then participants should have access to a variety of food outlets within walking distance (in town), or the venue should provide a range of affordable and healthy foods for purchase
that cater for various dietary preferences
e.g. halaal.Other important considerations include assessing your audio and visual needs.
Will computer terminals be required
or overhead projectors and screens, and what about microphones? These facilities could be available on site or may need to be hired.As a seminar organiser you need to take care of all the details including any accommodation and
after-seminar packages
. Impress the participants with a successful business seminar in this beautiful Cape Winelands town.
Business Meeting Venues In Franschhoek, Cape Winelands
This stunning Cape Winelands town in South Africa is a great getaway destination and executive retreat! For corporate events both big and small,
business meeting venues in Franschhoek
provide excellent facilities in a naturally beautiful location.This town in the Cape Winelands, South Africa, offers facilities and accommodation for all budgets, from the most exquisite 5-star establishment to quaint self-catering cottages in the country. This extremely
scenic valley is renowned
for its world-class cuisine and fabulous wine estates. Franschhoek business meeting venues can be found in the village, in the surroundings and within 15 minutes of the central area.
Wine Estates:
Elegant and individual,
Franschhoek wine estates
offer superb food, venues and facilities (e.g. a spa) and usually accommodation as well, depending on the number of attendees. These can cater for big or small meetings.
Golf Estates:
The Cape Winelands has no shortage of superb golf estates. There are 2
within 15 minutes
of Franschhoek offering excellent all-round facilities and venues for big or small meetings.
Business Meeting Venues In Hotels:
These delightful establishments are generally found in town and also some wine estates have boutique hotels. They cater for more small to medium gatherings and
offer intimate surroundings
with fine dining through to family fare. Some have additional facilities such as a spa. Some are extremely exclusive and acclaimed internationally.Franschhoek is the
food and wine capital of South Africa
with around 8 out of the Top 10 restaurants. It also has celebrated accommodation venues, with 1 winner, 1 highly commended and 1 finalist in the 2010 AA Travel Guides Accommodation Awards. There is a lot to see and do, highlights include wine tasting tours even on horseback or by mountain bike; chocolate tours; cookery lessons; estate picnics; walks and fly-fishing.