Incentive Travel In Port Elizabeth, South Africa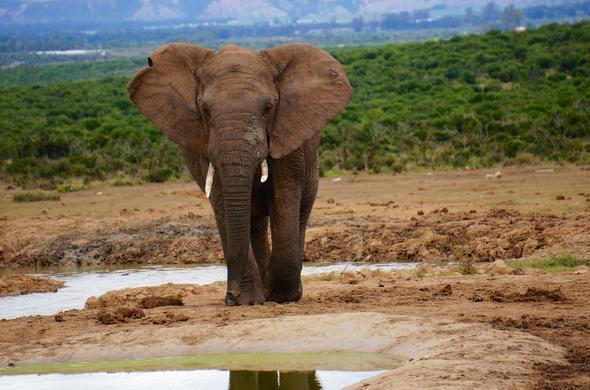 Send your staff to the 'Friendly City' of Port Elizabeth, where the warm Indian Ocean allows for an abundance of outdoor fun, nature reserves provide close up encounters with the Big Five and where entertainment is the order of the day?
Incentive programmes undoubtedly play a significant role in
maintaining workforce productivity, fostering loyalty
and promoting organisation values. Did you know that the benefits of travel incentives far outweigh those of cash rewards?Research has indicated that recipients of financial incentives often forget
how they spent their reward
. Most often, the money is used to pay outstanding bills or repair a household item. Travel incentives; on the other hand, are a more effectual reward, creating cherished memories and positive associations that last a lifetime.
Suggestions for incentive travel in Port Elizabeth
Large enough to be called a city, but sufficiently compact and communal to give it
a town-like feel
, Port Elizabeth is one of those locations where you really can attempt to see and experience 'all of it.' Top-notch hotels and affordable establishments are located in and around the city, allowing for easy access to many must-see attractions.
Blue Flag beaches - Hobi, Kings, Humewood and Wells are a few of the best swimming beaches in South Africa.
The Apple Express - relax while taking a wistful trip on this classic steam train.
World-class golf courses - enjoy some of the best wide, rolling fairways in the country.
Addo Elephant National Park - spot the majestic giants and other African wildlife
Kragga Kamma Game Park - take your camera and capture some excellent wildlife shots.
Pumba Private Game Reserve - take advantage of tailor-made safari packages a short drive from the city centre.
The Boardwalk - for some retail therapy and a chance to flirt with Lady Luck at the on-site casino.
Algoa Bay Yacht Club - get out on the wide, open sea.
Scuba diving - explore beautiful coral reefs, catch a glimpse of impressive game fish or discover a sunken navy vessel.
When it comes to
incentive travel in Port Elizabeth
, you really are spoilt for choice. Don't know where to start? Whether you're interested in individual incentives, group incentives, partner programmes, corporate rewards or event travel, the possibilities are infinite!