Product Launch Event In Port Elizabeth, South Africa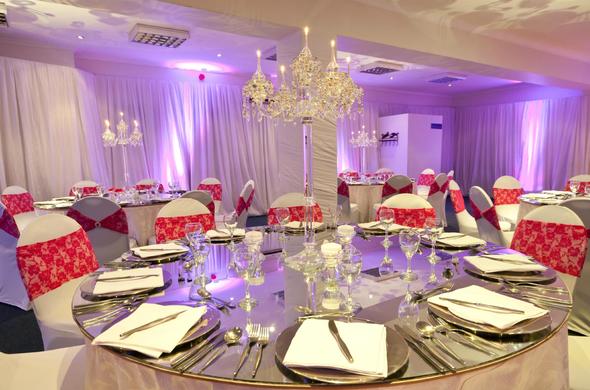 Does your company have a new product that deserves a fantastic launch event? Product launch organisers in Port Elizabeth can bring your vision to life!
The 'Friendly City' of Port Elizabeth is the ideal location for a
glamorous product launch
, showcasing several classic, modern and practical venues to choose from. A well-planned event can generate a lot of buzz for your new product, but this won't be achieved without a great amount of effort.Harness the marketing power of a product launch event in Port Elizabeth and grab the attention of your target customers. With this type of event, your main goal is to make
a lasting impression
, with your new product taking centre stage. Finding a suitable venue is fundamental to the success of your event. The attendees should feel like they can identify with your product from the moment they arrive.
Scouting for a location
There are many factors to consider when deciding on a
venue for your product launch
. The venue should reflect the nature of your product.The setting for a product launch could be low-key and relaxed,
alternative or trendy, chic and classy
.
reach your event easily
from their homes, accommodation or the airport. One of the main benefits of hosting a product launch event in Port Elizabeth is the city's compact status. The airport is known as the 'ten minute airport' because it is just a ten minute drive from practically anywhere in the city.Will your product launch be a big, glitzy affair or more of an intimate, low-key event? There are larger venues in Port Elizabeth that can accommodate
between 100 and 500 guests
, offering lots of space, essential audiovisual equipment and multiple display areas. Some venues even offer unique features, like the ability to display a car.Smaller venues can be
utilised for product launches
where only key industry influencers or media personnel are invited to review a new product. A country estate or a smaller beachfront hotel may be perfect for a smaller product launch where less than 100 guests are invited.
The finer details
Once you've finalised your venue for a product launch event in Port Elizabeth, it's time to attend to the details. Consider aspects like
media coverage, samples, product testing
, security, orders, purchases and follow ups. You want to take advantage of sales potential at this type of event, so don't neglect the main reason for calling everyone together - your exciting new product!Putting together
a product launch event
can be a challenging and costly enterprise. However, if it's done by a product launch organiser in Port Elizabeth, this type of event will prove to be very rewarding.