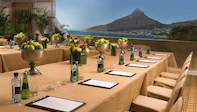 Logistic management is all about the integrated planning and control of moving goods, merchandise equipment and people to be on the event-site on time and in concert in the most efficient and cost effective manner whilst monitoring of internal and external network.
For a small or local event you could probably handle the logistics management on your own. But for a large events, especially national and international level events you will require the services of a logistician or logistics manager.
Generally large events have a logistics team with various individuals monitoring various components of the event logistics.
So while you are dealing with your clients and sponsors, the Logistics Management team are dealing with road closures, car parking, power, toilets and technical components.
A national or international exhibition event may require:
Liaising with various municipal or city councils, departments and organizations.
Preparation of documentation required for traffic control, parking, security, and post event sanitation
and clean-up
Multi-modal transportation by road, rail and air
Organising which contractors are required in what order to prevent traffic jams and over-crowding at the event site.
Storage and control of on-site materials and equipment
Preparation of documentation required for import of music performers equipment or exhibitors show stands
Your Logistics manager takes care of technical direction, production management, risk assessments and risk management, lighting design and operation, stage management, sound design and operation, stage rigging, and all facets of venue maintenance.
Managing information for a conference or event regarding supplier contact details, financial transactions taking place from start to finish of the event, and all the business operations is critical...
more