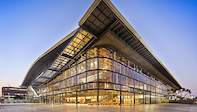 By their nature, any event is faced with the possibilities of power failure, equipment failure, medical emergency, brawls, stampeding or fire. These apart from sponsorship withdrawal or last minute failure of an artist to pitch, are very real possibilities.
To deal with all these possibilities you will need a clearly thought out contingency plan for risk management.
Risk management has to done for each stage of event production. For example, information management deals with loss of data due to hard disk failure or theft. Risk management is done in the security management field, then it deals with possible crowd brawls, stampede, medical emergency or accidental fire.
There are also risks associated with human resources, finances and marketing, not to mention the event attendees.
Quality management in food and beverage, programs, technical infrastructure and transport logistics is crucial. And all this is after managing procurement and managing your team which has to manage all of the above.
Developing a Risk Management Plan for Events
Risk management is not difficult if carried out in a planned and logical manner.
It is an important part of event management and there are a few basic steps involved in setting up contingency plans, plan "B's" or back-up plans... whatever you might wish to call them.
1: Identify those components or activities which carry a risk.
Make list of such elements such as the example specified above. This will force you to think about what you are doing, going to do, might have to resort to doing.
2: Identify the risks associated with each element or activity.
Information management has the risk of data loss or corruption. Where are the back-up procedures? Back-up equipment? Responsible persons?
Logistic management has the risk of equipment theft. How is the equipment security being deployed to prevent theft.
Equipment management means having back-up or replacement units on hand. If you need two projectors - get four, or three at least. You wont get a replacement part on the night. You have to have it with you.
3: Determine the probability of occurrence
Each risk has a level of severity of the consequences if the risk does happen. You are more likely to experience a power failure than have a jumbo jet fall out of the sky.
What is the plan for back-up generators?
4: Risk Prioritization
High probability risks with high severity consequences should be handled first.
5: Formulate, prepare and implement strategies to manage risks.
Some common strategies used for risk management are:

Risk Avoidance. Try to avoid those elements and activities which could carry a risk. In many cases this will not be possible. Make these your high priority risks and make contingency plans for them.
Risk Retention. Accept some or all the consequences associated with a particular risk. Delegate responsible oversight to closely monitor these issues.
Risk Transfer. Transfer the risk to a third party. For example - employ a security company to take responsibility for event security.
Risk Reduction. Create an effective contingency action plan to reduce the risk associated with a particular component of the event. Ie: back up equipment, relief personnel, printed versions of documents stored on your lap-top that you need to refer to.
Risk Monitoring. Monitor the risks regularly so that the strategies used to manage the risks can be updated or reviewed.
See Event Information Management
Managing information for a conference or event regarding supplier contact details, financial transactions taking place from start to finish of the event, and all the business operations is critical...
more