Let Us Organise the Perfect Paarl Conference Travel Packages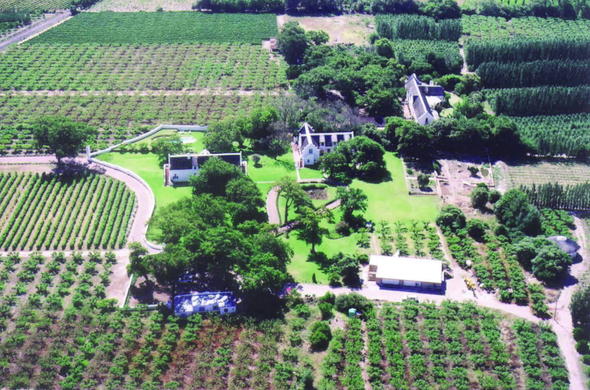 Enjoy the very best of this Cape Winelands town on a Paarl conference travel package. Savour superb wines and ice cold beer whilst sampling traditional Cape cuisine in beautiful surroundings - this is the life!
If you need to organise
travel after a conference
in Paarl, you can create a wonderful tailor-made break in the Paarl Valley. Whatever the interests of your delegates, there is plenty to do and see in the area.
With a Paarl conference travel package, delegates can spend time exploring
scenic routes through beautiful orchards
, vineyards and olive groves or enjoy adventurous activities on the ground and in the air. If history and culture is a focus, this is the right place.
Paarl conference travel package options:
Health & Wellness - spas, skin clinics, salons, beauty institute
Shopping - Paarl Mall, designer & lifestyle, antiques, art / craft, jewellery
Nightlife - restaurants, bars and festivals
Cuisine - fine dining, traditional cuisine, eclectic coffee shops & bistros
Winelands - the Red Route by car, horse or bike & brandy tours
Local Foods - olive oils and olive products, cheeses, fruit, fresh produce
Heritage - architecture, museums, monuments, Afrikaans culture
Golf - 2 courses (1 has 27 holes) and many more within 30 minutes drive
Adventure - paragliding, ballooning, mountain biking, horse riding, 4x4
Outdoor - historic walks, full moon picnics, hiking, fishing, canoeing
Nature - nature reserves, wild flower gardens, arboretum, Berg River
Wildlife - Croc & snake park, Butterfly World, Bird Sanctuary, Lion Park
Scenery - Paarl Rock, vineyards, groves, orchards, 5 mountain passes
Activities - glass blowing, sports events and festivals
A
Paarl conference travel package
can be enjoyed at any time of year. Sunny days are great for sitting outdoors under Paarl's stunning oak trees or exploring the valley. Winter days are often crisp and clear and bring opportunities for cosy wining and dining by the fireside or discovering various attractions.Paarl has
numerous historic landmarks
and monuments both in town (including the oldest church still in use in the country), and on Paarl Rock. The main road is 12km (7 miles) long and lined with wonderful examples of Cape Dutch, Edwardian, Victorian and Art Deco architecture.This
gracious Cape Winelands town
has various natural attractions in and around the centre where visitors can relax with picnics under giant trees, admire splendid views from one of the largest granite outcrops in the world and enjoy lush riverside walks. A Paarl conference travel package can be as busy or relaxed as you like.Accommodation in the Paarl Valley is plentiful and varied, from 5-star luxury to self-catering cottages, holiday resorts and more. Organise
travel after a conference in Paarl
that suits all needs.