Paarl Incentive Travel, South Africa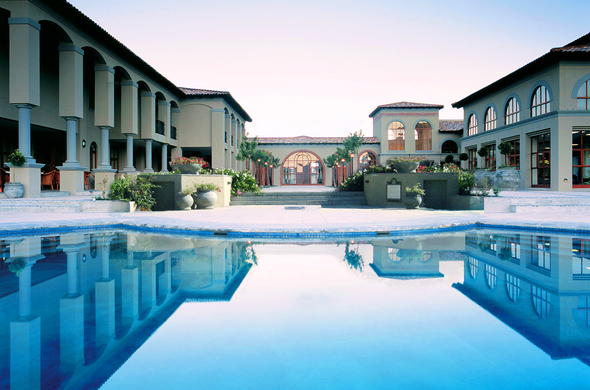 As an incentive travel organiser, you'll always be on the look out for great ideas. Paarl incentive travel rewards can take the form of 5-star dinners, hot air balloon adventures, family getaways and wine tasting weekends to mention a few options.
This Cape Winelands town has a wealth of history and culture as well as a range of exciting things to do and see. Really, the possibilities for
structuring incentive travel
in Paarl are endless! Paarl is a
centre for Afrikaans heritage
and the birthplace of the language. The Afrikaans Language Monument stands proud on Paarl Rock - one of the biggest granite outcrops in the world. History buffs will enjoy a ramble around town following a route which takes in various attractions such as Zeederberg Square, Paarl Museum and Strooidak Kerk - the
oldest church still in use
in the country.Wine lovers on a Paarl incentive travel reward can explore the Red Route in
the Drakenstein Valley
, savouring award winning vintages and enjoying cellar tours along the way. There are also horse back trails and tractor rides through the vineyards. Visitors can take a tour of the oldest cooperage in the country and witness the art of making and repairing wooden barrels.
Paarl Incentive Travel Experiences
Dining - restaurants for all occasions from Cape cuisine to family fare
Wine & Brandy Tasting - around 50 wineries and distilleries
Food - olive products, cheese, fruit
Wellness - spas, retreats, beauty school & clinic and salons
Retail - designer stores, markets, shops, jewellery, furniture and art
Activities - ballooning, golf, riding, fly-fishing, biking, walks, 4x4
Events - festivals, sporting events, exhibitions, wine auction
History - monuments, historic buildings, oldest cooperage
Scenery - nature reserves, vineyards, Berg River Arboretum, gardens
Wildlife - Croc & snake park, Butterfly World, Bird Sanctuary, Lion Park
Incentive travel organisers can rest assured that there is a wide variety of
accommodation to cater for all budgets
in the Paarl valley. Families will appreciate the resort facilities at the Berg River and the many types of self-catering establishments both in town and in the surroundings.Guests can experience
Cape Dutch and Victorian style
accommodation or go for something modern with an art deco theme or an ethnic ambiance.Visitors who enjoy being in the outdoors can find 15 species of Protea in the
Millwater Flower Garden
and walk among 4 000 trees in the Berg River Arboretum. Hiking biking and driving adventurous 4x4 trails are always popular. Fun activities in the area include glass blowing, visiting Butterfly World and Full Moon Picnics at Paarl Rock.Paarl is a great incentive destination as it is within reach of other superb
attractions in the Cape Winelands
and in Cape Town, which is only 45 minutes away.