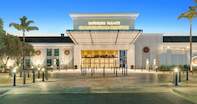 For conferences and exhibitions, the Peermont Metcourt Suites, located adjacent to Emperors palace is the ideally convenient place to accommodate your delegates or exhibitors.
Lodging: 76 Elegant rooms and suites Johannesburg airport conference accommodation
Location: At Emperors Palace near Johannesburg International Airport
What To Do: Product launches, conferences, symposiums, exhibitions, trade shows and conventions, corporate banquets, gala events
Conferences at Peermont Metcourt Suites
Peermont Metcourt Suites offers extensive modern convenience ideally located and perfect for international and conference visitors. The large reception area has enough space for large tours and convention group gatherings.
Peermont Metcourt Suites are located at Emperors Palace which gives you access to all they have to offer from the large conference venue to all the entertainment like the casino.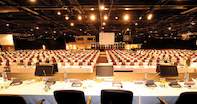 Peermont Metcourt Suites Conference Venues at Emperors Palace
The following conference, meeting and event rooms are available at Peermont Metcourt Suites with max number of delegates per room.
Assembly Rooms - 1200
Assembly I & Ii - 1000
Assembly Ii - 800
Assembly Iii - 60
Assembly Iv - 80
Assembly V - 50
Assembly Vi - 60
NCC - 400
Senate Rooms - 800
Senate I - 400
Senate Ii - 400
Augustus Room - 60
Claudius Room - 60
Romanus Room - 60
Tiberius Room - 60
Theodora Room - 22
Fabia Rooms - 300
Fabia I - 140
Fabia Ii - 140
Julia Room - 140
Lucretia Rooms - 100
Lucretia I - 60
Lucretia Ii - 60
Marcia Rooms - 100
Marcia I - 60
Marcia Ii - 60
Centre Court - 3000
Theatre Of Marcellus - 910
The Pantheon (Cinema I) - 517
Cinema V - 173
Cinema Vi - 167
Red Roman Shed - 800