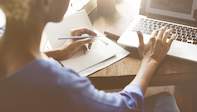 As a conference or event planner for your organisation, the process of site selection that you need to follow is based on many considerations. Nonetheless, there only a few basic ones that you have to answer first.
If you're the person charged with the responsibility for suggesting possible locations for an upcoming conference or event, consulting with a Siyabona Business Travel specialist will help you develop answers to these questions.
Constructing a good short list will come out of the answers, and add weight to your recommendation. As well as saving wasting effort on site inspections.
Does it Fit Your Company Travel Policy?
You may be able to take advantage of Siyabona's arrangements with preferred accommodations and hotel conference facilities and airlines for rates and value-added services, making your site selection decision much easier.
Is it Convenient to Get to?
Will the location be perceived by delegates as an exciting travel opportunity, or a tedious trip for such a short stay? Consider where the majority of your guests will be traveling from, travel times and transportation cost. It is our experience that the Excitement Factor always outweighs any negative perceptions about travel concerns.
Can the Location Enhance your Organization's Goals?
Identify reasons that particular destination would have "meaning" for attendees as a motivator.
What business or PR factors could tip the balance for one destination over another?
Is the Timing Right?
There may be dramatic peaks and valleys in seasonal occupancy. Rates in various regions and cities fluctuate for differing reasons - and this supply-and-demand effect will dictate your budget for your event.
For example: imagine that your event coincides with some other city-wide festival or convention. This could very well affect the cost / availability of services and accommodations needed for your group.
What Transportation Options?
Flight schedules and frequencies may fluctuate for some air carriers. Siyabona's association with our flight partners can inform you about service to your prospective destination. Direct, nonstop flights may be preferred by most business travel participants, but if the location is out of the ordinary, there might be chartered flight options to consider.
What is the Climate Like?
Here we are addressing any issues surrounding the social or political climate that may impact on the security of conference attendees. However, if you are intending an out-door event the weather is indeed a factor.
Related Topics

Importance of Venue Selection
Match Venue and Theme
Reinforce your Message
Unusual Conference Venues
Conference Planning & Preparation Topics
About Planning Early
Before You Start
What Type of Venue - City or Countryside?
Conference Budget Checklist
Conference Planning Checklist
Event Planning Checklist
Conference Organizing Teams
Conference Planning with Siyabona