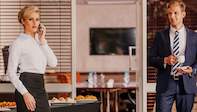 When planning a conference, Siyabona Africa will be able to offer you expert and professional services and advice for a memorable and successful conference any where in South Africa.
When planning a corporate conference, a trade convention, product launch or seminar, it is important to remember that the success of any event is always based on good planning and competent services.
Planning a conference need not be a difficult and tiring process. With the guidance of Siyabona Africa you will be able to plan a well organised conference by following a few important steps:
Conference Budget
It is important to establish your budget beforehand. A successful and professional South Africa conference will take some extensive planning and budgeting. Find out exactly what you need for a successful conference in South Africa. Work out your needs for accommodation, transport, meals, activities and equipment hire.
Siyabona will ensure that you get the best deal and the conference venue best suited to fulfill those needs.By supplying your consultant with the details of your requirements, your consultant can provide you with a figure you can budget towards.
Remember that venue locations, class of accommodation, transport logistics all affect your budget. Add-ons such as theme evenings will of course increase your budget, while pre and post activities are chargeable to the delegates themselves.
Planning Your Conference Budget & Catering
What Type of Venue - City or Countryside?
Technical and Special Requirements
Special requirements can be dietary needs, disabled persons and special equipment like video conferencing need to be considered at the outset.Technical aspects need to be discussed up front as they vary from location to location. Find out what you need to consider about your:
From day one, Siyabona Africa's expert conference and event consultants will make a concerted effort to take you through all the necessary steps to make your conference an absolute success.
Pre and Post-Event Leisure Options
Aside from helping you with your accommodation and travel needs in Southern and East Africa, Siyabona Africa can also assist you with your Pre and Post conference leisure activities in Africa. If you follow these steps, there is no reason for your conference to be anything but successful. Hard work and fine planning is the ideal base for a memorable and successful conference.
Number of Delegates
The first thing you need to do when planning a South Africa conference is to determine how many delegates will be attending the venue and how many passengers will be flying into the chosen location, use of hired cars, air-port shuttles or coaches.(luxury bus).
Dates - Are the conference dates flexible?
The next important item on the checklist is the date of your conference. Sometimes due to travel arrangements or availability at the conference venue in South Africa, the conference would need to be hosted some time before or after the dates you specified.
Please inform your consultant if the dates are flexible or not. Whether it is because of size, location, convenience, some conference venues are more sought after than others. It cannot be stressed enough that Early Planning and booking is the single most important factor that provides for a successful conference, convetion or seminar
Find out what you should be doing Step by Step
In the case of local South African corporate conferences and seminars: You may elect to have a half day or full day conference which does not include accommodation.
This will only apply to places that delegates can reach easily. ie city hotels.Country estates and game lodges, by their very nature, will definitely require a long drive or a flight, plus accommodation.
If you include team-building, it could be a few days or even a week longer.
Delegate Accommodation
Assuming your delegates will be staying for longer than a day, find out if the conference venue offers accommodation or have your conference at a hotel, lodge or guest house with good conference facilities. When you book the accommodation, make sure to inform your consultant about who will be sharing and who will not be sharing accommodation. This makes a big difference, at establishments where certain rooms are specifically designated as single or sharing.
Transportation to and from the Conference Venue
International Flights into South Africa:This is your responsibility. Once you know your flight arrival time in the city of your choice, Siyabona Africa will finalise transport arrangements to get your delegates to their hotel/s.
Domestic Flights within Southern Africa: All flight arrangements can be conducted by Siyabona.
Transportation AT the Conference Venue
Where delegates are not staying at the establishment that is actually hosting the conference venue, transport is important.
In many instances hotels are within a very short walking distance. However there will be some that will require you to have a shuttle service provided. Be sure to double check with your consultant in this regard.
Rental cars for delegates' own personal requirements can be arranged during your enquiry.
Conference Packages
Many conference venues offer wonderful and affordable packages. Find out which one is right for you and your members. These packages are convenient and affordable and may also include accommodation and activities.
Conference Add-Ons
Banquets or cocktail parties at the end of the conference. You may want to host these events at some place other than the conference venue. Find from your consultant about popular attractions in the area that delegates might enjoy.
Themed Events
If you are intending to have a themed event, it is important that you communicate this at the outset, as such events require an Event Co-ordinator. Also your requirements will require that you submit a detailed description of what you expect.
Fully inclusive or just conferencing?
"Fully inclusive" means that you require transport, accommodation and meals.
"Just conferencing" means that the delegates make their own transport arrangements, are not staying over and may require lunch, or lunch and dinner.
Half day or full day packages
Half day packages:These conference packages include a tea break, lunch, standard conferencing equipment and no accommodation.
Full day packages: These conference packages include tea breaks and lunch. Dinner or cocktails may be included also at your request.
Conferencing equipment and possible accommodation MUST BE confirmed with your consultant.
Accompanying partners/spouses and extra-mural activities
The further from the city that you get, the more possibilities for daily extra-mural, or pre and post event activities. Great for small conferences and top level executive groups who require tranquility and isolation from urban surge.
In the cities, you can accommodate huge delegate capacities, where time tables are intense delegates can organize their own networking arrangements.
Accompanying spouses have a choice of day tours, sight-seeing or shopping and spa or beauty treatments. Pre and post event leisure to distant destinations is also easier and quicker.
Team Building
A fun addition to conferencing is team building and Initiative Games. Activities that require focus on communication, trust, problem solving, critical thinking, decision making, or pure fun can be organised.
Team building can include hiking, canoeing, archery, obstacle courses, quad bike racing, and survivor challenges to mention a few.
Available activities will depend on your venue location, so be sure to check this with your consultant in good time so that the necessary arrangements can be made.
For company getaways, affordable travel packages can be made up; such as safaris in Kruger National Park, sight seeing along the Panorama Route or hotel/lodge accommodation with activities.
Destinations that Siyabona Africa can send delegates to include Botswana, Zambia, Victoria Falls, Sun City, Namibia, Kruger National Park, Tanzania, Kenya, Zanzibar, Mozambique, rail safaris, and private game reserves.
Conference Planning and Preparation Topics

About Planning Early
Before You Start
What Type of Venue - City or Countryside?
Conference Budget Checklist
Conference Planning Checklist
Event Planning Checklist
Conference Organizing Teams
Conference Planning with Siyabona