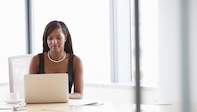 'There are no alternatives to starting your conference planning early.'
'The bigger the event, the more planning is required', might sound obvious. However it is the single biggest cause of failure when for no apparent reason, wise and clever people suddenly decide: "Nah, thats easy! Reckon we just need about three weeks. Tops".
Planning Should Start as Soon as Possible
Before you set the date...
estimate the number of delegates,
extra meeting rooms required
possible social events to be arranged
After the date has been chosen...
arrange a site visit with us to the venue
submit a 'holding deposit' for the venue
provide us with the names of your organizing committee members
Technical and Special Requirements
Special requirements such as:
dietary needs - religious or health
access for disabled persons
specialised equipment for video conferencing
Wi-Fi and internet connectivity
should be considered from the get-go. Technical aspects vary from location to location. Deal with this up front, as they can will come back to bite you.
Find out what you need to consider about your Technical Requirements.
From day one, Siyabona Africa's expert consultants will make a concerted effort to take you through all the necessary steps to make your conference in Africa or event an absolute success.

Pre and Post Event Leisure Requirements
Another possibility to consider is whether your delegates might want to have some leisure time before or after the conference.
Find out about Pre and post-conference leisure activities
This will assist you in the designing of itineraries around the fixed conference dates.
3 Months Before the Conference
confirm original bookings and attendance estimate
submit further deposit.
provide Siyabona Africa with a copy of your program.
consider any Pre and Post Event leisure activities that delegates may wish to undertake
One Month Before the Conference
confirm total number of delegates, numbers for meals
confirm arrival/departure dates and times.
inform Siyabona Africa of all audio-visual aids and registration areas required.
provide Siyabona Africa with your final program
submit final balance of payment
submit payment for Pre and Post Event leisure activities
One Week Before the Conference
give final numbers for accommodations, meals, social events, tea breaks and meetings.
guaranteed numbers for all special food events must be confirmed 48 hours in advance.
review the entire program with Conference manager at the venue.
confirm all audio-visual needs.
Provide Siyabona Africa with the Final list of arrival/departure dates of delegates staying in residence as well as any special needs or requests.
Planning Considerations
For a detailed account of the topics that you will have to consider for your conference, read Planning a Conference.
Here you will find out how to select a venue, what sort of venue options there are, how to plan transport and equipment requirements.Find out about the different types of venue.
Conference Planning & Preparation Topics
About Planning Early
Before You Start
What Type of Venue - City or Countryside?
Conference Budget Checklist
Conference Planning Checklist
Event Planning Checklist
Conference Organizing Teams
Conference Planning with Siyabona